Semi Verticals
Invest in the future
with certainty with
AHT systems
Semi-Verticals combine the advantage of presenting products at eye-height of the consumer and at the same time leaving the possibility to look over the cabinets and maintain a level of supra-orientation in the store which avoids the uncomfortable feeling of being "a hamster in the maze".
The promotional AHT chilling island
As a promotional refrigeration island VENTO VSV can be used multifunctionally in the market where there is still great potential. The elegant shelf units offer an optimal view of the goods as well as multiple customer contact at eye level with a perfect range presentation.

Flexible in every market situation
Multiflexible use in every market situation, smart plug & chill technology and maximum insight into goods - with these core competencies LISBOA convinces as sales support.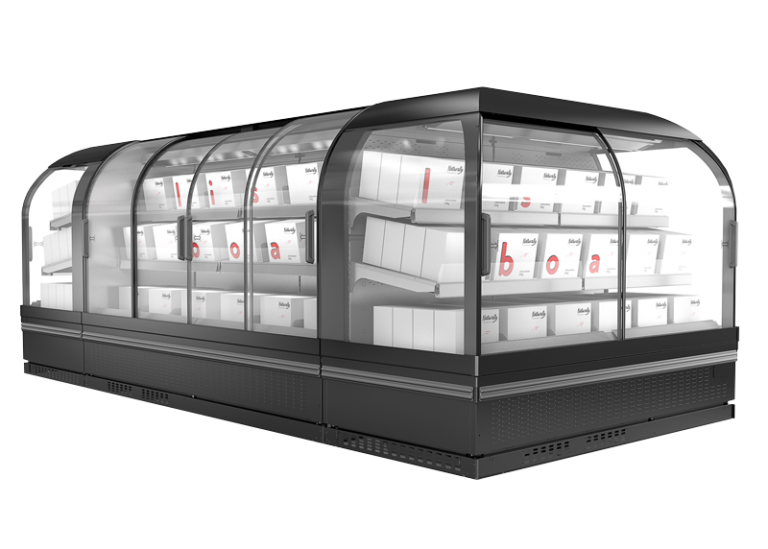 Do you need further information
or do you have any questions?
As the world market leader for refrigerators and freezers, overhead cabinets, refrigerated shelves, ice cream chests and promotion coolers, we are convinced that we can offer you a perfect solution.